Welcome to our website!

We hope you will find what you are looking for.

The site is regularly updated with dates and times for the gatherings.

Do you have questions? Then please contact us.
The menorah on the banner of the tower (see the photograph) shows the name of our Creator in Ancient Hebrew, which is pronounced Yehovah. The Cornerstone is not associated with the Jehovah Witnesses, but honours the Creator by using His Qodesh Name, according to Deuteronomy 12:3-4.

Also ye shall overthrow their altars, and break down their pillars, and burn their groves with fire: and ye shall hew down the graven images of their gods, and abolish their names out of that place. Ye shall not so do unto Yehovah your Elohim. Deuteronomy 12:3, 4. (i.e. do not abolish His Name by never using it!).
Torah Life at The Cornerstone is a group of believers with a Christian background who are now Torah observant followers of Ye'shua.
We express our love for Israel recognizing that our Christian background may be an obstacle for our Jewish brothers and sisters to attend our gatherings. The community of Torah Life at The Cornerstone does not see itself as a replacement of Israel but recognizes that Salvation comes to the goyim out of the Jews. (John 4:22; Romans 1:16).

Torah observant
Ye'shua the Messiah was a Torah observant Jew and our aim is to follow his example.
In accordance with Romans 3:31 we aim to establish Torah, by Torah observance in our daily life. At the same time we are clear that the Just shall live by faith (Habakkuk 2:4).

Biblical Shabbat and feasts of Yehováh
Messiah Ye'shua observed the biblical Shabbat and all the Set-Apart Feasts of Yehováh (Leviticus 23), which are shadow types of things to come (Colossians 2:17). Likewise, we seek to follow in his footsteps. As set out in Torah the Feasts of Yehováh, including Shabbat are His forever appointments (Moadim). The first Friday evening of every month we have a Shabbat evening gathering, (Erev Shabbat). The other Shabbat gatherings are on Saturday morning. Times and dates of our meetings are updated on this website.
We are using the biblical sighted moon calendar and we aim to observe the new moon Shabbat, as well as the high Shabbat when applicable during the Set-Apart Feasts of Yehováh.

We also celebrate Chanukah (Feast of Dedication), as did Messiah Ye'shua (John 10:22-23) and the Biblical Feast of Purim.

Salvation
We teach that Salvation is through a living faith and relationship with Yehováh, through the Son, Messiah Ye'shua and his shed blood. An authentic experience of Salvation will then produce an authentic Set-Apart lifestyle (2 Peter 1:10).

Immersion
We practice Ye'shua name immersion. Please contact us for more information on our free PDF booklet "Ye'shua name immersion as practiced by the New Testament evangelists, apostles and Torah Life at the Cornerstone in the 21st century."

Oneness
Ye'shua taught Oneness, (Mark 12:29). So too, we teach that there is one Almighty Creator, Yehováh (G_d) manifest in the person of Ye'shua Messiah. That in Messiah Ye'shua dwelleth all the fullness of the Divine Nature bodily (Colossians 2:9) and that He, Ye'shua, is the everlasting Father: Isaiah 9:6 For unto us a child is born, unto us a son is given: and the government shall be upon his shoulder: and His Name shall be called Wonderful, Counsellor, The mighty El, The everlasting Father, The Prince of Peace.

So with that, in Ye'shua Messiah is both deity and humanity.
For a complete study on this see our workbook: Lead Me To The Father by Derek Robert.

Authority of Scripture
We believe that the inspired and inerrant Word of Yehováh is contained in the Textus Receptus (NT) and translated into Reformation Bibles.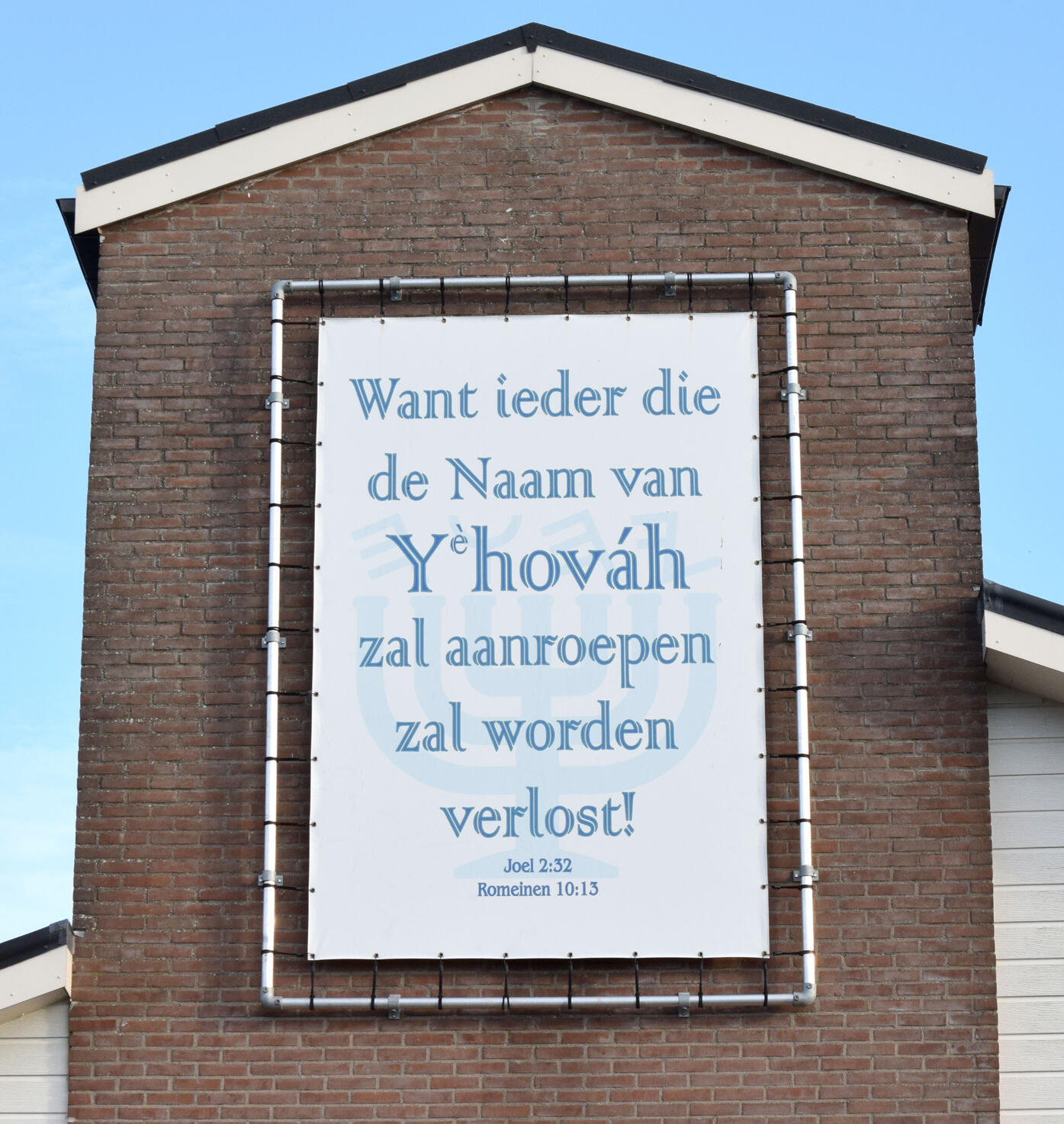 For whosoever shall call upon the Name of Yehováh, shall be saved!
Joel 2:32, Romans 10:13
With regard to the New Testament we only accept as authoritative Scripture that which is translated from the Textus Receptus, Hebrew Matthew, and of newly discovered (pages of) Mark, Luke, Yochanan (John), and Revelation in the Hebrew language. With 2,500 OT verses quoted in 4,600 places in the NT we see the NT as an exposition of the OT or to quote the adage "the new is hidden in the old and the old is revealed in the new". Regarding the OT we only accept as authoritative, that which is translated from the Masoretic text and as, translated into Reformation Bibles. Romans 15:4 For whatsoever things were written aforetime were written for our learning, that we through patience and comfort of the scriptures might have hope.

We do not accept the authority of the Talmud, the Rabbis or any Priesthood, as having any authority over Scripture (Matthew 15:1-20). We take Scripture, and Scripture alone as the final authority in all matters of doctrine and congregation practice and seek to adhere to the plain meaning of the text.

A Biblical Model
This Congregation seeks to operate on a biblical New Testament model, and as such does not function as a democracy. Derek Robert is our overseer, and Pastor Johanna Robert leads worship and teaches with a prophetic anointing, as well as being involved in the day to day running of the Congregation. Derek was ordained at En Agape, California, in 2001 by Dr Dewberry, and as Overseer in The Cornerstone in 2004. Johanna received pastoral ordination in 2008 from Dr. Dewberry.

Healing and Deliverance
We teach that both healing and deliverance ministry are for today, and as such both are a regular part of fellowship life. If you have a healing need you are welcome to attend a Shabbat gathering and receive prayer and the laying on of hands. (Please inform us first to be sure which will be the appropriate service to attend).

Welcome
You are welcome to attend one of our Shabbat gatherings. Refreshments are available before our evening Shabbat gatherings and after our morning Shabbat gatherings. Please check back with this website to confirm dates and times of Gatherings and Celebrations.
Dates for meetings may change, so check this page regularly.

The meetings are in Dutch / English.

On the first Friday of every month there is an Erev Shabbat meeting in the evening (you are welcome for coffee or tea from 19:30hrs).
These meetings usually last until around 22:00hrs.

In the other weekends of the month we welcome you for the Yom Shabbat meetings on Saturday morning. This gathering starts at 11:00 am and usually lasts until about 13:00/13:30hrs, followed by fellowship with coffee, tea and soup.

We encourage you to not wear jeans (which we consider to be unisex), but to dress modest casual smart. (No shorts or tight-fitting clothes).
| Month | Date | Time | Gathering | Torah portion, Haftarah, B'rit Chadashah |
| --- | --- | --- | --- | --- |
| July | Saturday, July 24 | 11:00h, doors open 10:30h | Shabbat meeting. Torah Class for Children / Torah Klas voor Kinderen during the teaching. | Korach, Torah: Numbers 16:1-18:32, Haftarah: 1 Samuel 11:14-12:22, B'rit Chadashah: Acts 5:1-11 |
| -- | Saturday, July 31 | 11:00h, doors open 10:30h | Shabbat meeting. Torah Class for Children / Torah Klas voor Kinderen during the teaching. | Chukat, Torah: Numbers 19:1-22:1, Haftarah: Judges 11:1-33, B'rit Chadashah: John 3:1-21 |
| August | Friday, August 6 | 19:00h, doors open 18:30h | Shabbat evening meeting | Balak, Torah: Numbers 22:2-25:9, Haftarah: Micah 5:7-6:8, B'rit Chadashah: Romans 11:25-32 |
| -- | Saturday, August 14 | 11:00h, doors open 10:30h | Shabbat meeting. Torah Class for Children / Torah Klas voor Kinderen during the teaching. | Pinchas, Torah: Numbers 25:10-29:40, Haftarah: 1 Kings 18:46-19:21, B'rit Chadashah: Revelations 19:11-21 |
| -- | Saturday, August 21 | 11:00h, doors open 10:30h | Shabbat meeting. Torah Class for Children / Torah Klas voor Kinderen during the teaching. | Matot, Torah: Numbers 30:1-32:42, Haftarah: Jeremiah 1:1-2:3, B'rit Chadashah: Acts 9:1-22 |
| -- | Saturday, August 28 | 11:00h, doors open 10:30h | Shabbat meeting. Torah Class for Children / Torah Klas voor Kinderen during the teaching. | Mas'ei, Torah: Numbers 33:1-36:13, Haftarah: Jeremiah 2:4-8, 3:4, 4:1-2, B'rit Chadashah: James 4:1-10 |
Events
New information following soon.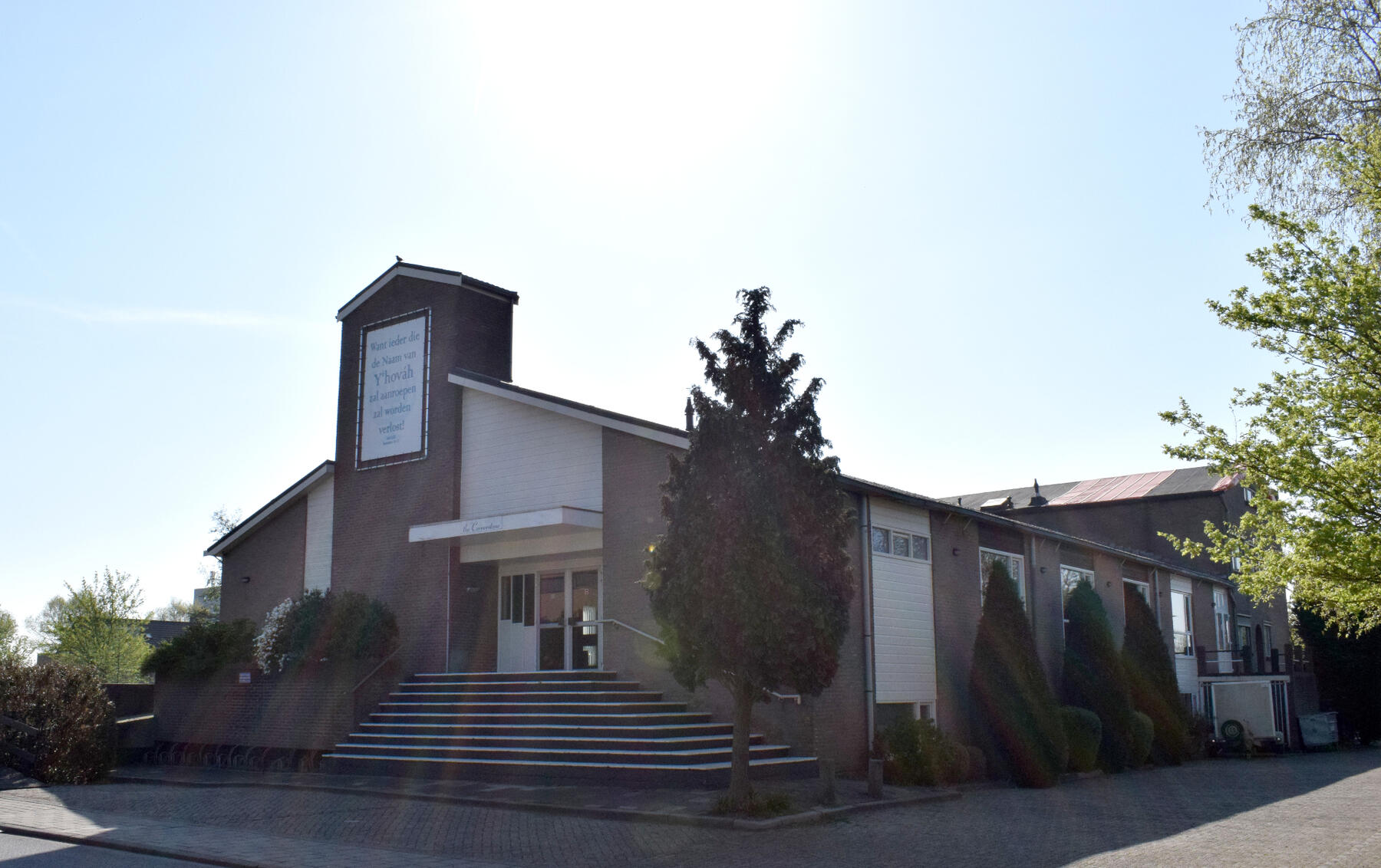 Contact information
Visiting address
Minkemalaan 78,
3446 GL Woerden
Telephone: 0348 412 807

Mailing address
PO Box 527
3440 AM Woerden

Contact form
You can also use the contact form. We will answer your question as soon as possible.
Travel directions
By train
Exit south side.
Continue straight onto Van der Valk Boumanlaan.
Take the first road left (Minkemalaan).
The church building is visible on the right, across from the school (Minkemacollege).

By Car | A12:
Exit 14 towards Woerden (Europabaan).

All traffic lights straight ahead.
At the roundabout, turn right towards Harmelen (Steinhagenseweg).
Follow the road until the next roundabout; go straight across on this roundabout and
then immediately turn left onto Minkemalaan.
After 200 m. You will see the church building on your left.

There is parking on the adjacent parking lot.
(Parking on site only for those with mobility problems.)

By Car | A2:
Exit 5 towards Breukelen - Kockengen.

Turn right at the end of the exit (first exit on the roundabout), pass under the viaduct. Take a left at the next roundabout (third exit) onto the Provincialeweg / N401.
Follow this road to the end, and take a left on the roundabout (second exit), onto the Ingenieur Enschedeweg / N212.
Again, follow this road the the end and take a right on the roundabout (first exit), onto Geestdorp / N198.
Take a left on the next roundabout (second exit) onto the Steinhagenseweg.
Follow this road to the end. Next roundabout turn right (first exit) and immediately take a left onto the Minkemalaan.
After 200 m. You will see the building on your left.

There is parking on the adjacent parking lot.
(Parking on site only for those with mobility problems.)
© Torah Life at the Cornerstone 2020